Dr Jacobi's Digestive Bitters - 1 Bottle
Dr. Jacobi's Digestive Bitters Tonic provides a unique blend of four time-honored herbal bitter favorites to help with occasional gas and bloating while promoting regular bowel movements. 
Provides alcohol extracts of Gentian, Dandelion Root, Oregon Grape Root, and Baikal Skullcap.
100% organically grown botanicals
Expertly formulated to support proper production of stomach acid, bile, and digestive enzymes for functional digestive health
Share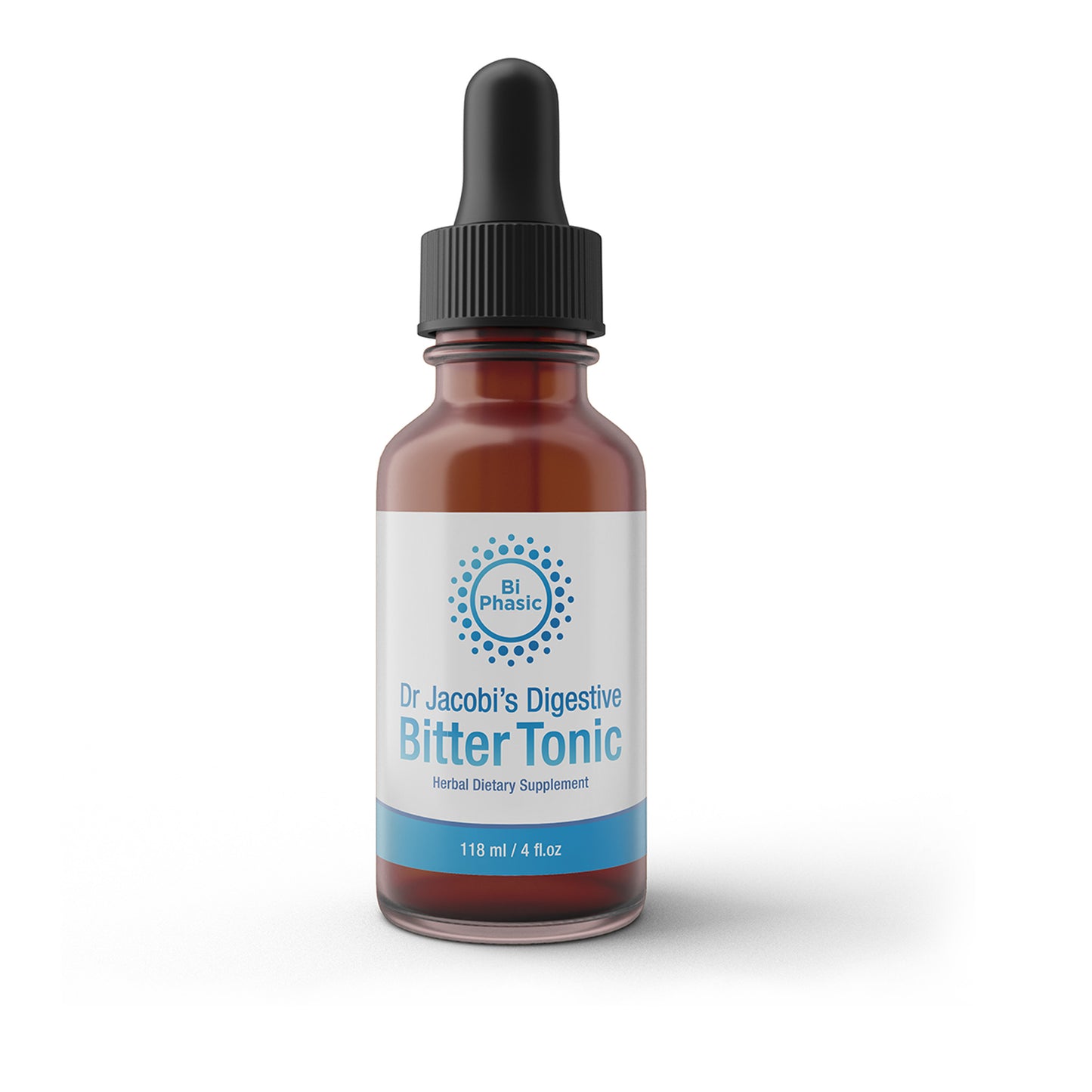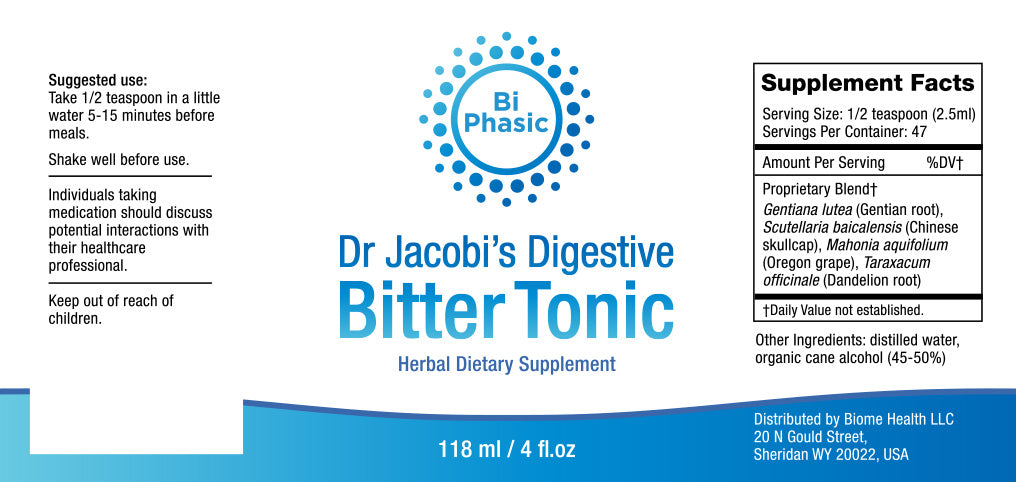 Highlights
✔ Organically grown botanicals in an alcohol extract
✔ Stimulates bitter receptors to support the proper breakdown and absorption of nutrients and minerals 
✔ Free from most common allergens, genetically modified ingredients (GMOs), and artificial colors or sweeteners
Ingredients
Proprietary Blend of Gentiana lutea (Gentian root), Scutellaria baicalensis (Chinese skullcap), Mahonia aquifolium (Oregon grape), Taraxacum officinale (Dandelion root).
Suggested Use
Please shake well as some sedimentation may occur. This is normal for high-strength herbal extracts.
Take before meals or as directed by your healthcare practitioner
Dr. Jacobi's Digestive Bitters Tonic accompanies Phase 1 of the Bi-Phasic Diet for the methane type.
This product is not recommended when there is a pattern of diarrhea or loose stools.
DISCLAIMER
These statements have not been evaluated by the Food and Drug Administration. These statements and the products of this company are not intended to diagnose, treat, cure, or prevent any disease.