OreganoClear - 1 Bottle
OreganoClear provides oil of oregano, standardized to contain the primary bioactive compounds, carvacrol and thymol.
Standardized to provide 60% to 75% carvacrol oregano oil
Emulsified with olive oil to avoid irritation to the gastrointestinal mucosal lining
Targets undesirable microbes in the gut to support microbiome balance
Share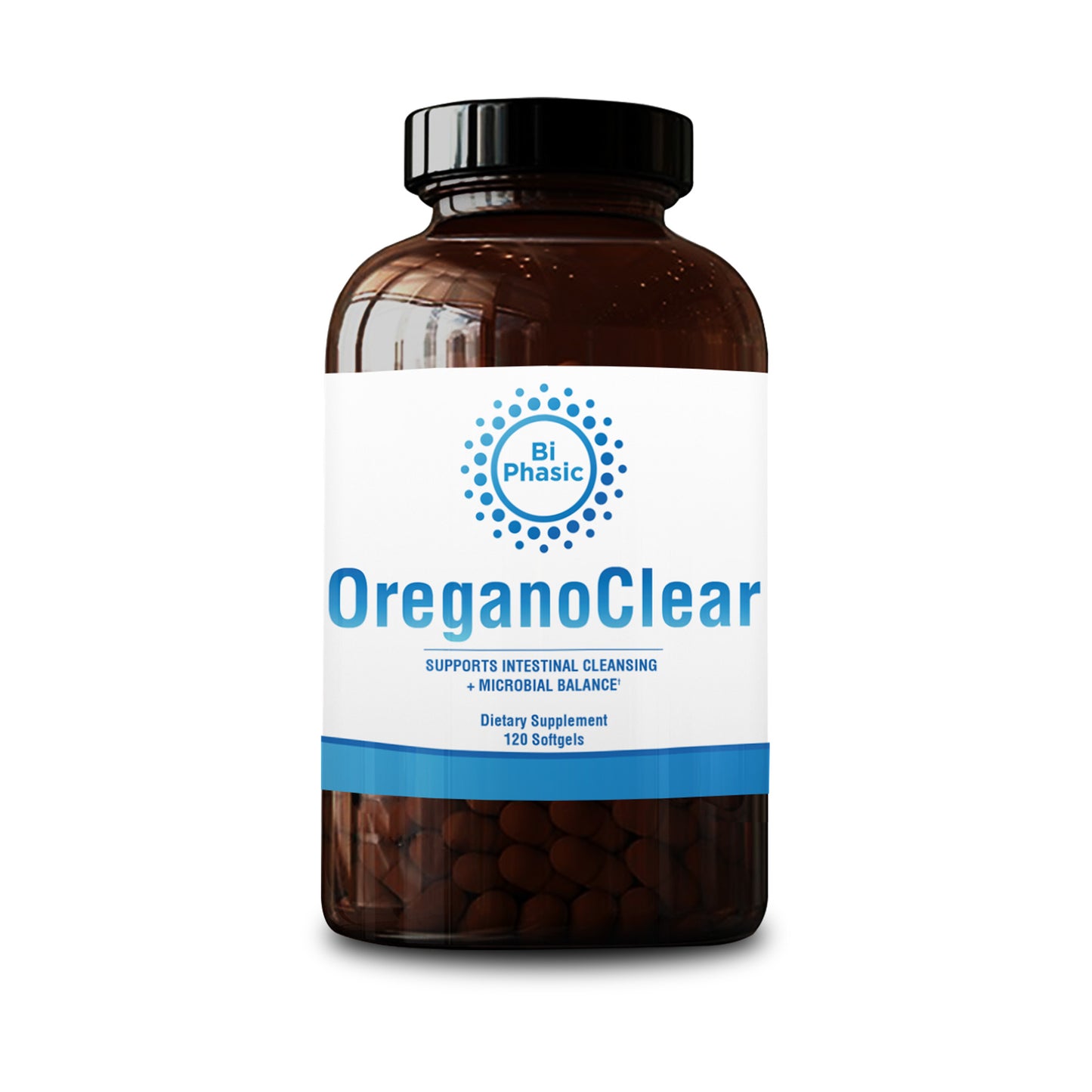 Highlights
OreganoClear accompanies Phase 2 of the Bi-Phasic Diet for all types (hydrogen, methane, and mixed)
1 Bottle = 1 month supply.
✔ Provides oil of oregano for gastrointestinal health
✔ Offers antimicrobial properties for gut flora balance
✔ Free from most common allergens, genetically modified ingredients (GMOs), and artificial colors or sweeteners
Supplement Facts
Oregano Oil (Origanum vulgare) 60 mg
Other Ingredients: Olive oil, bovine gelatin, vegetable glycerine, purified water.
Suggested Use
Take 2 softgel capsules 2 times per day or as directed by your healthcare practitioner
DISCLAIMER
These statements have not been evaluated by the Food and Drug Administration. These statements and the products of this company are not intended to diagnose, treat, cure, or prevent any disease.