Allimed capsules
Allimed provides a source of concentrated natural allicin extracted from fresh garlic for antimicrobial and gastrointestinal support.
Provides a concentrated source of bioactive allicin
Patented extraction process for excellent absorption
Share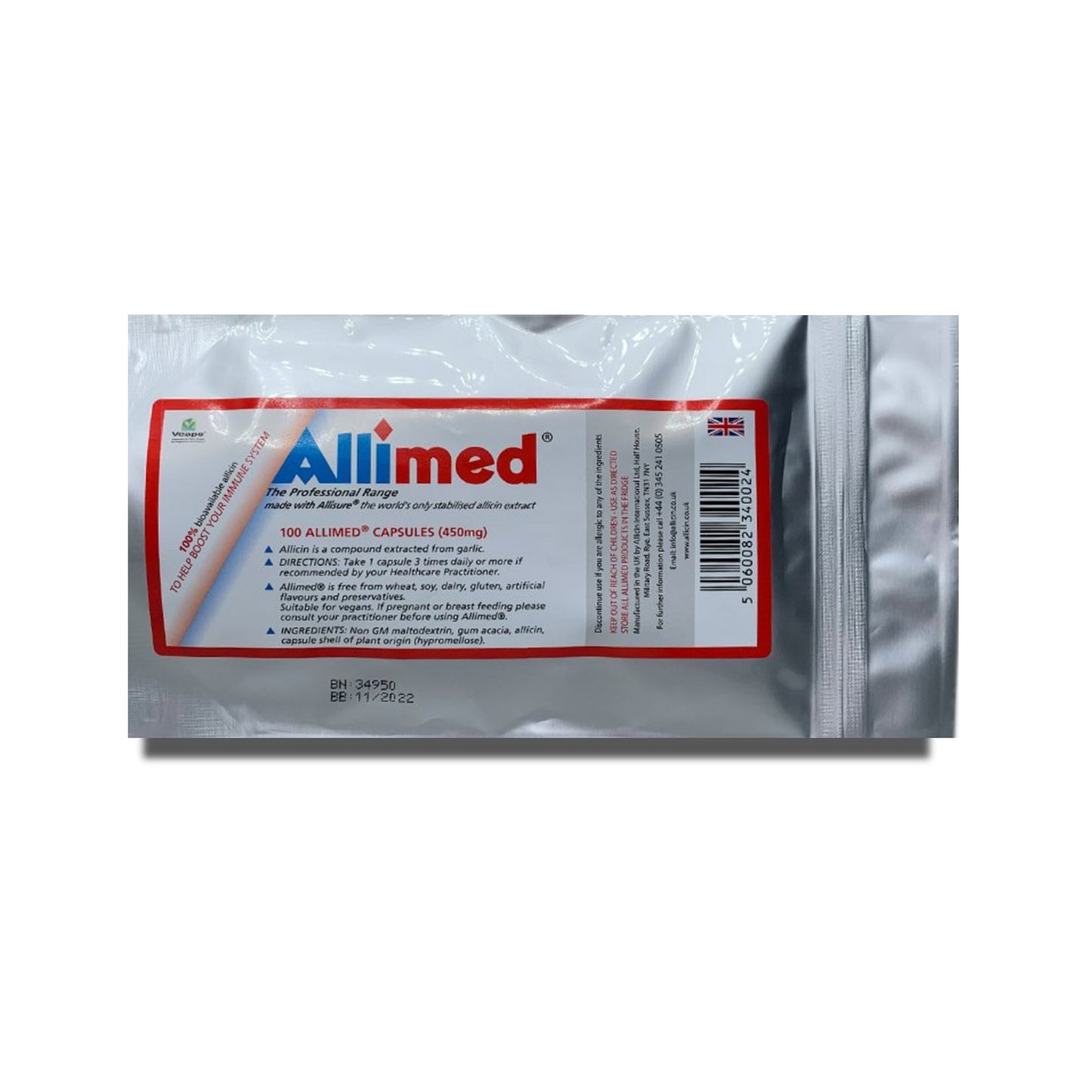 Highlights
Allimed accompanies Phase 2 of the Bi-Phasic Diet for the methane type.
1 Bag = 1 Month supply at 3 capsules daily.
✔ Concentrated allicin from fresh garlic
✔ Provides antioxidant and antimicrobial benefits
✔ Free from most common allergens, genetically modified ingredients (GMOs), and artificial colors or sweeteners
Ingredients
If one is allergic, intolerant, or hypersensitive to garlic  they should not take ALLIMED® 100 capsules.
Active Ingredients
ALLISURE® allicin powder from Garlic Extract.
Full Ingredients
ALLISURE® allicin powder, (non GM Maltodextrin, gum acacia, allicin). Capsule shell is of plant origin (Hypromellose).
Supplement Facts
The ALLIMED® pack contains 100 capsules of 450mg stabilized ALLISURE® allicin powder.
The ALLIMED® range is physician strength and designed for Healthcare Practitioners.
Allimed is twice as strong as AlliUltra® and three times as strong as Allimax®.
Suggested Use
Take 3 to 4 capsules per day or as directed by your healthcare practitioner.
DISCLAIMER
These statements have not been evaluated by the Food and Drug Administration. These statements and the products of this company are not intended to diagnose, treat, cure, or prevent any disease.