SIBO Doctor Recommended Supplements for Better Digestion
Our goal is your RELIEF! Our Bi-Phasic supplements are exclusively formulated by Dr. Nirala Jacobi ND of The SIBO Doctor to accompany the Bi-Phasic Diet program.
We believe that it's this level of specificity that makes them so uniquely effective for digestive health. 
Our exclusive line of supplements perfectly complement the widely used Bi-Phasic Diet for gut healing and health.
How it works
STEP 1

Choose Your Type

You'll get the best results from Bi-Phasic supplements if you choose the ones that match your digestive type. Your digestive type may be hydrogen, methane, or mixed.

CHOOSE YOUR DIGESTIVE TYPE

STEP 2

Order Products

We recommend starting with our Phase 1 supplement bundle. Please note that we also offer the option of purchasing individual products. 

SHOP PHASE 1 BUNDLES

STEP 3

Watch Your Doorstep!

We ship products directly to your home to many countries in the world.  Click the link to learn about placing your order from our U.S.A. warehouse.

SHIPPING POLICY
Regular price

Sale price

$41.50 USD

Unit price

per

Regular price

Sale price

$48.00 USD

Unit price

per
👉 GET THE NEW EBOOK - NOW AVAILABLE ON THESIBODOCTOR.COM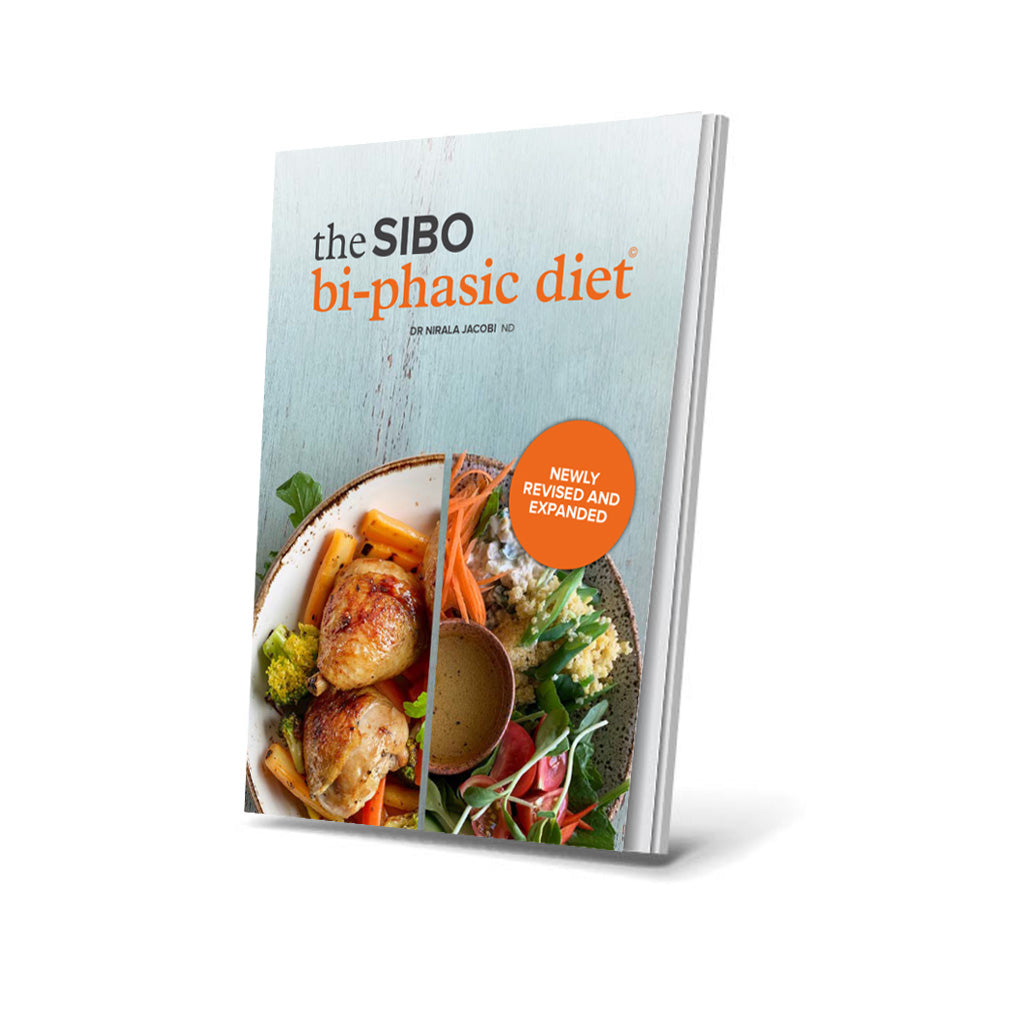 The Bi-Phasic Diet
Dr. Jacobi's SIBO Bi-Phasic Diet Protocol has been downloaded by tens of thousands of patients seeking to regain their health.  Our most popular resource is freshly updated with more recipes, vegetarian options, and answers to help you avoid the most common pitfalls. 
Now with the Bonus SIBO Bi-Phasic Solution Mini Course you'll learn Dr Jaccobi's exclusive dietary supplement protocol that supports complete gut healing and recovery!
BUY NOW
Remarkably Specific

Our Bi-Phasic supplement line is designed to target unique digestive concerns.

Expertly Formulated

Backed by the clinical expertise of Dr. Nirala Jacobi BHSc ND (USA), international leader in SIBO education.

Professional Grade

Our process meets the highest quality standards from sourcing to production and delivery. 
DISCLAIMER
These statements have not been evaluated by the Food and Drug Administration. These statements and the products of this company are not intended to diagnose, treat, cure, or prevent any disease.
© 2023 BIOME HEALTH LLC
TERMS OF SERVICE